The audit is a Board and control activity which consists of expertise by a competent and impartial officer and judgment on the Organization, procedure, or surgery any entity.
Auditing is primarily a tool of continuous improvement, because it allows to make the existing update to identify the points weak and/or non-compliant. This, to subsequently conduct the appropriate actions to correct discrepancies and shortcomings found.
The complete security of your means of communication is an indispensable tool of your success and peace of mind.


LEAK OF INFORMATION, ESPIONAGE ECONOMIC, MALICE, RUMORS, JEALOUSY !
ANTICIPADE and control events that may put your company at risk (violations of branding, financial results, judgment of activities...).
• Contre-ciblage (criminal or terrorist), analysis of ambient risks (of order commercial, competitive policy...) protection of corporations compete
• Tests of external vulnerability (intrusion alarms, computer security...) and internal (head offices, laboratories and research centres)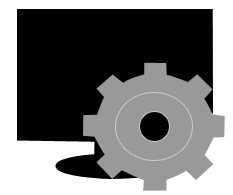 YOUR WALLS HAVE EARS?
More than 200 000 listening each year.

Sole discretion, technicians of the ALIZE INTERNATIONAL group, control and verify your telephone lines, network computer, fax... your meeting, your Office, your home... to guarantee the peace and privacy to which you are entitled.
We provide a complete service with written report (statement of bailiff to your request) and are a criminal record to the filing of complaint if necessary.

Discretion, objectivity, methodology, and, always in accordance with the official texts.